2011 Highlights in Germany
back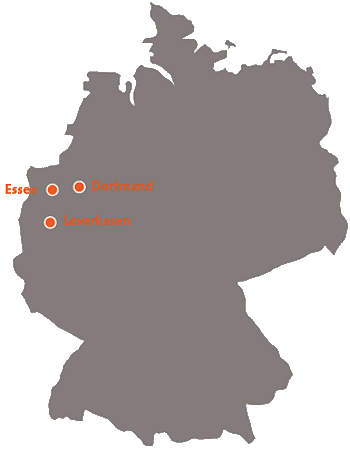 Highlights: Germany
The project for the

Leverkusen

combined cycle power plant takes a decisive step forward, with the partners reaching an agreement on key parameters.
Preparatory work for gas distribution goes into high gear at the office of Repower Germany in

Dortmund

. As a result, customers of Repower Germany will be able to purchase electricity and gas from a single source starting in 2012.
For the second time, Repower Germany receives the "Top 100" award which is presented to the most innovative medium-sized companies in Germany. The company's attitude to innovation was examined by the Vienna University of Economics and Business.
The Repower Group also has a presence at the E-world international energy trade fair in

Essen

in 2011. The trade fair once again proves to be an excellent forum for exchanging ideas and fostering business contacts.