Annual report
Repower: recommended by apprentices
In 2018 Repower was awarded the "Great Place to Start" label as one of the best Swiss companies to do an apprenticeship. This result was thanks to the responses of Repower's apprentices themselves in a survey conducted by the workplace culture experts at A Great Place to Work: 96 per cent of Repower apprentices said that overall Repower was an excellent place to train. In addition to their responses, the evaluation took account of Repower's training concept and policy. The Great Place to Start label was first awarded in 2017, and since 2018 has been a firm feature of the Great Place to Work Switzerland portfolio of labels.
Repower is proud of this award, which shows that young people feel well at Repower:
"Motivated people are the key to the success of any business venture. It's particularly important to have motivated young people: they're our most precious asset."
Kurt Bobst, CEO of Repower

Four questions to an upcoming Repower genius
Zanin Baltic, who is doing her commercial apprenticeship at Repower, gave an interview to the experts at a Great Place to Work:

repower develops potential
In May 2018 a new advertising campaign for apprenticeships was launched with the slogan "We help you fulfil your potential". The campaign revolved around the characters of famous mathematical, musical and scientific geniuses played by five Repower apprentices. Among other things the campaign included posters, print ads, advertorials and screen features in public transport raising awareness of information events held in June 2018. The campaign was a great success and will be continued in 2019.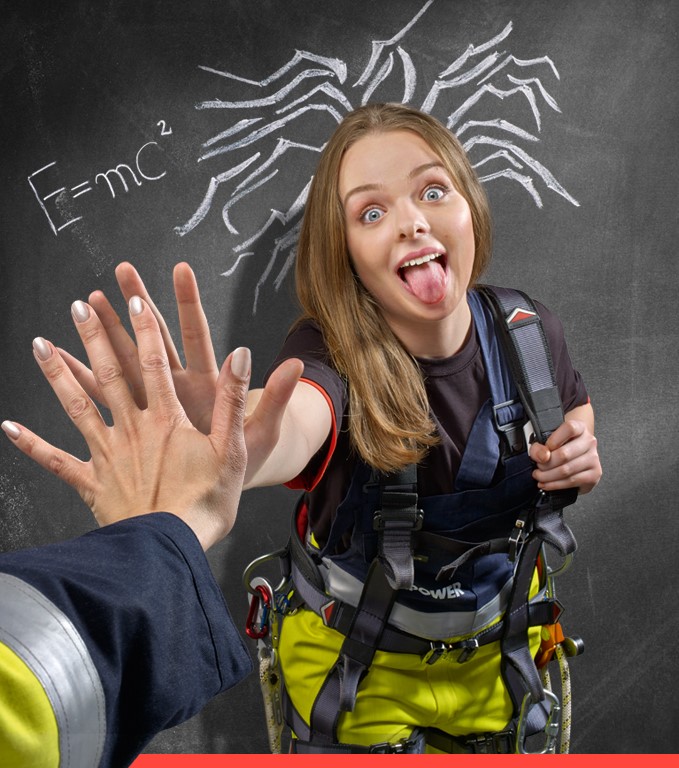 making of THE CAMPAIGN
An apprenticeship at Repower comes with many benefits: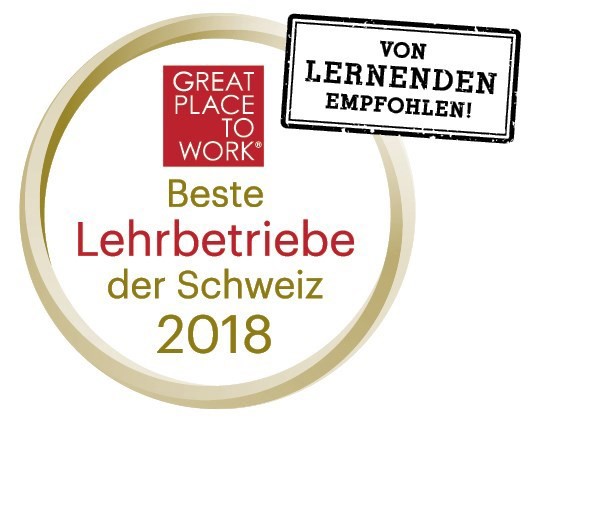 "I love working for Repower: every morning I leave for work in a good mood because I know my teammates will guide and support me. My trainers are always very patient and professional, and give me enough time to get to know new topics and explore them in more depth."
Alan Raselli, 4th-year apprentice automation technician

An apprentices' camp

LAP preparatory camp

Share of public transport expenses paid

School materials paid

Special bonus for particularly good school marks

Motivated team

Optimum training facilities

Achievement-friendly company

Repower offers apprenticeships in different trades:
Commercial employee (E or M profile)
Landquart, Poschiavo
Grid electrician (EFZ/CFC/AFC/AFQ)
Küblis, Landquart, Ilanz/Disentis, Bever, Poschiavo
Automation technician (EFZ/CFC/AFC/AFQ)
Poschiavo
Electricity planner (EFZ/CFC/AFC/AFQ)
Ilanz, Poschiavo/Bever
Polymechanic (EFZ/CFC/AFC/AFQ)
Poschiavo, Küblis
Draughtsperson (EFZ/CFC/AFC/AFQ) (architecture)
Poschiavo
IT technician (EFZ/CFC/AFC/AFQ)*
Poschiavo
* Apply via Informatik Ausbildungszentrum Engadin IT training centre