Annual report
Electromobility is now!
Electromobility is no longer a pipe dream. In fact it's the next big thing. Having recognised this development years ago, Repower already offers a wide range of products and matching service packages:
Market Italy
HOMO MOBILIS by Repower: living the revolution in sustainable transport
People have always been on the move: whether hunting, discovering, fleeing or conquering, through long periods of our history Homo sapiens has forged a path through nature and constantly evolved – also in terms of mobility. With HOMO MOBILIS we want to present our vision of sustainable, comprehensive human mobility. People with a passion for moving around can use the Homo Mobilis by Repower Facebook, Instagram and Twitter channels as a source of current, reliable information (in Italian only) on the subject of sustainable mobility.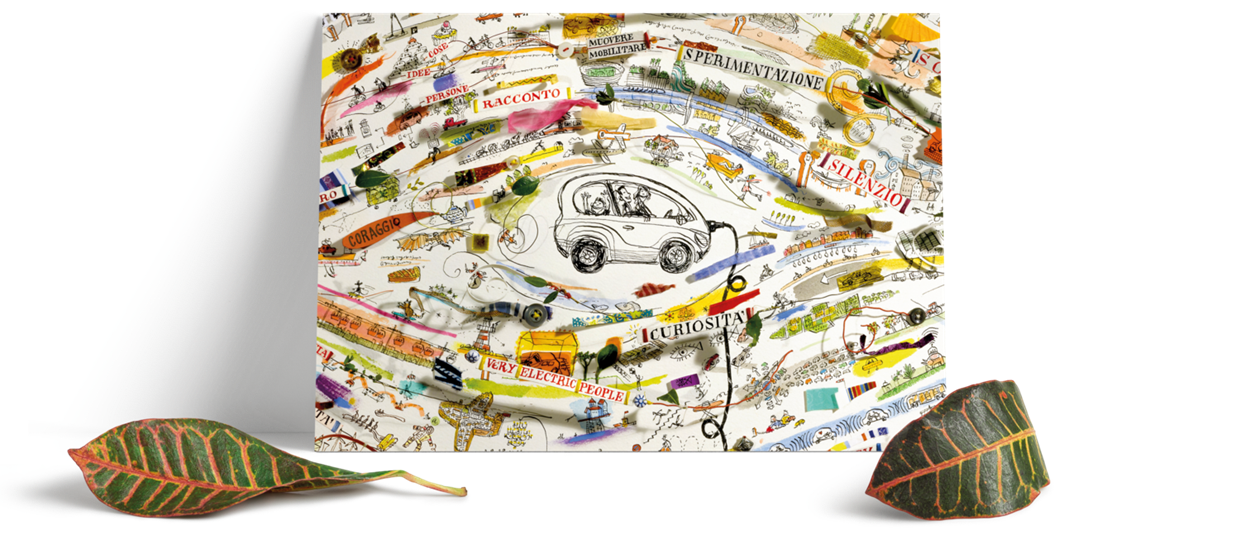 Repowere: electromobility on water
The latest electromobility solution is Repowere, an all-electric boat. Repowere marks the continued evolution of an open boat into a model with a cabin. The boat can be charged using the PALINA and BITTA charging stations developed for electric road vehicles.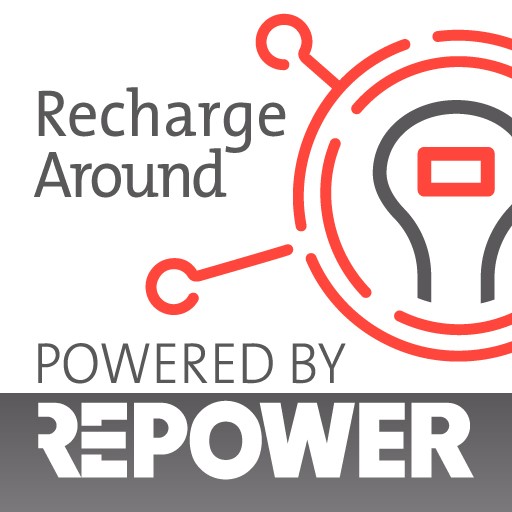 Recharge Around app: EV charging stations within range
Launched in 2018, the app enables electric vehicle drivers to find an available charging station near them by displaying all EV charging points available in Italy and abroad. Details such as availability, capacity, number of connections, etc., can be viewed remotely, with intelligent filters further refining the search. Then the driver can calculate a direct route to the chosen station. The new app has got a very good response in the marketplace and close media coverage.
Market Switzerland
PLUG'N ROLL: the full electromobility service provider
PLUG'N ROLL provides a full range of services for four-wheeled electromobility. The PLUG'N ROLL electric vehicle charging station network already boasts more than 200 charging points in Switzerland, and is being constantly expanded. Thanks to roaming partnerships, people with a PLUG'N ROLL E-DRIVER CARD can charge at more than 40,000 stations in Switzerland and throughout Europe.
The product offering ranges from stations for use at home, by businesses and employers to charging facilities for municipalities, filling stations, providers of parking spots and car park operators, as well as hotels and restaurants. Various service packages round off the one-stop offering of end-to-end solutions.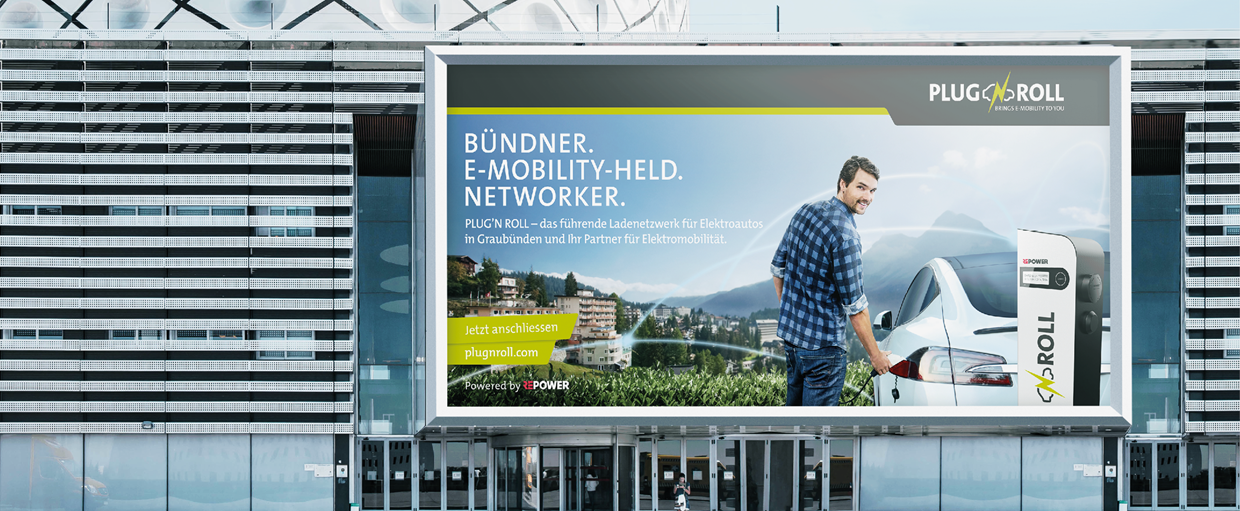 E-LOUNGE: the multifunction bench that sits perfectly in any setting
The E-LOUNGE from Repower is a multifunctional solution to many needs. Constructed with oiled larch and coloured iron supports, the E-LOUNGE is an aesthetic object combining a bench and a charging station that looks equally good in urban and rural settings. Users can rest on the bench while charging their electric bikes and mobile devices such as tablets and smartphones via a total of six weatherproofed 230-volt power sockets and four bike stands. The bench also has adjustable LED lighting fitted discreetly to its underside that comes on automatically at nightfall.
The bench, created by the Milan design studio Antonio Lanzillo & Partners, is a blend of Italian design and Swiss technology and craftsmanship. Its good looks and functionality have earned it a gold German Design Award.