Overview of the year
Sustainable transport picks up speed in Italy
March
More and more people in Italy are cycling. A report initiated by Repower investigates the trend.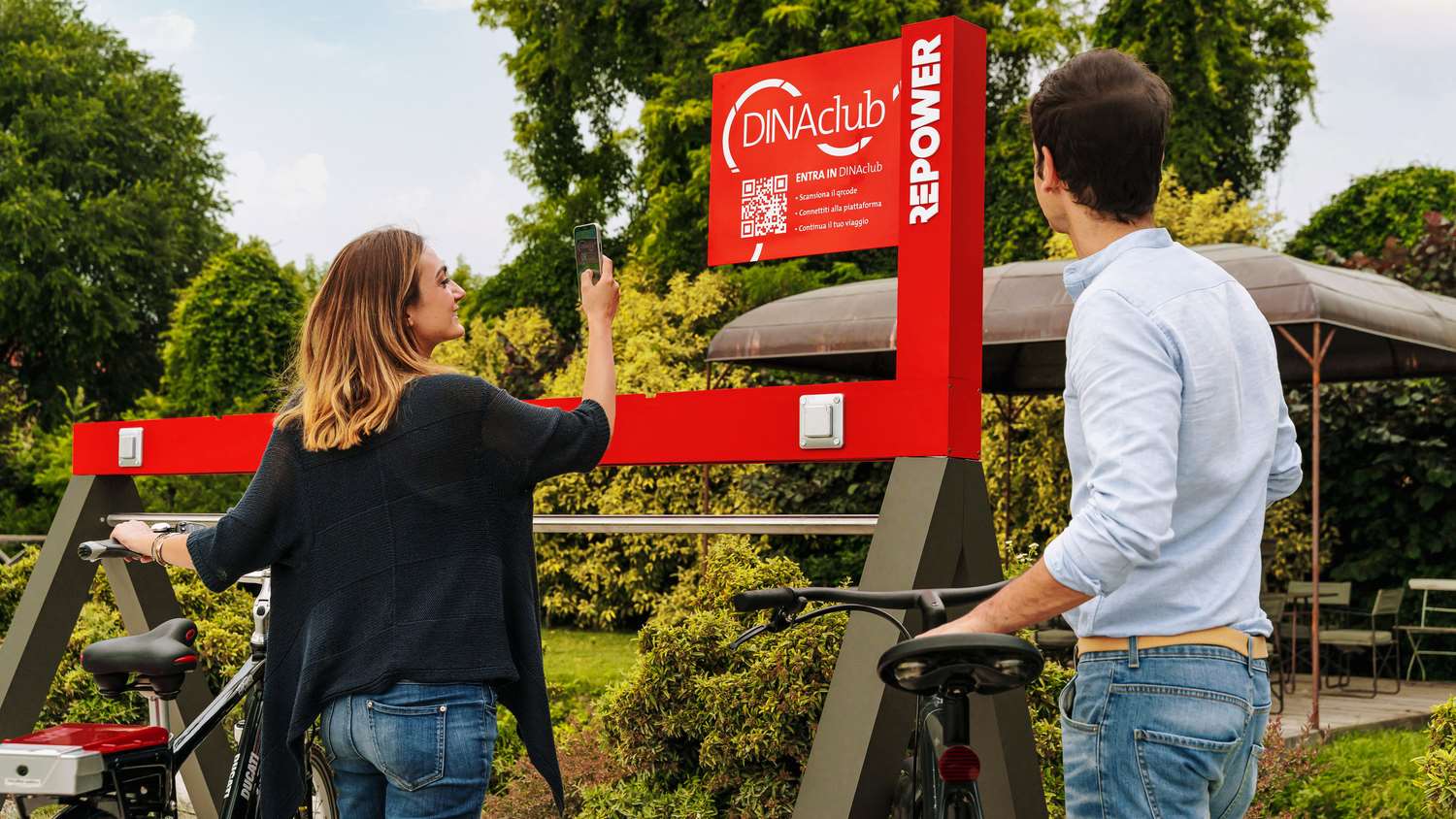 The number of bikes – both human- and electrically powered – had already begun to increase before 2019. To gain a better understanding of how this development is impacting the economy, Repower joined forces with the IULM University of Milan to analyse the way the trend is changing the market scenario in Italy, particularly in terms of tourism.
In March 2022, within this framework Repower published the first edition of a report entitled Cycling in Italy: Scenarios, Protagonists and Drivers. The report shows on the one hand how cycling has become a concrete and sustainable form of daily transport, and on the other how it's an increasingly popular choice for those wanting active holidays. To address this new audience of cycle tourists, Repower has launched DINAclub, a project following this growing trend and giving accommodation providers new business opportunities and greater visibility.
"This report is designed to stimulate reflection on our habits."
It not only reaffirms Repower's efforts to equip cycle routes in Italy with electric charging stations, but also offers marketing advice to players in this sector.
The Cycling in Italy report complements the annual white paper on electric vehicles and sustainable mobility published by Repower, and thus strengthens the company's position as a publicist. Its products and services are flanked by information and cultural work, which makes the company an important contact in the market.
"This report is designed to stimulate reflection on our habits. Its basis was a new vision of mobility that is changing our way of life in residential areas and tourist destinations," explains Laura Testa, the project manager responsible for DINAclub. "The spread of cycling is a firm sign of a change in mentality that Repower has been actively supporting for years with high-quality information as well as projects and offerings for its customers in the field of cycle tourism."
Laura Testa
DINAclub project manager, Repower Italy