Letter to shareholders
Letter to shareholders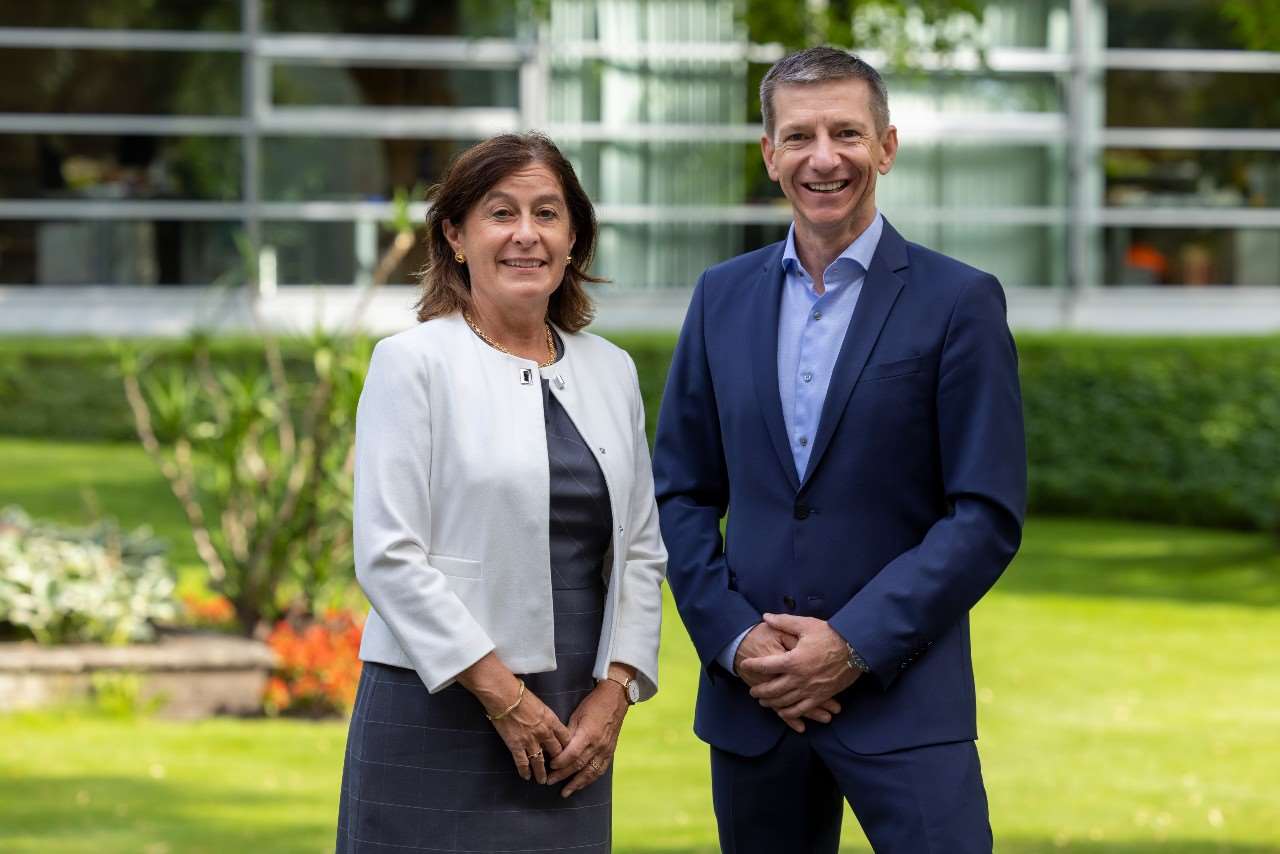 Dear Shareholders
Ladies and Gentlemen
The energy industry in Switzerland and throughout Europe faces major changes. Climate targets and the parallel decision to phase out nuclear power pose many challenges for the future security of electricity supply. The choices Repower has made have put it in a good position to also be successful in a changing market environment. As a broad-based energy company, Repower operates along the entire electricity value chain, and for the last decade has also been advancing ambitiously in electric mobility, an attractive market of the future. A key pillar of our strategy in our two core markets, Switzerland and Italy, is expanding and reinforcing the renewable energy business. This way we're actively contributing to realising a successful energy transition.
In the financial year under review, taking account of extraordinary items the Repower Group generated EBIT of CHF 82 million (up 6%). Group profit was up 15% to CHF 47 million. After a high level of demand the prior year, the balancing energy market in Italy returned to normal and was still very profitable for the Repower Group. Last year the sales business in Italy likewise saw a return to normal conditions, with good profitability and sustained, solid growth. In Switzerland a purchase price adjustment in connection with the transfer of transport assets to Swissgrid had a positive impact on results. There were stable revenues from grid and basic supply. (You will find the comments on the financial results here)
We're actively contributing to realising a successful energy transition.
Repower's own production (including interests) totalled 2,923 GWh, in line with the previous year. The volume of hydropower generated at Repower's own plants was 435 GWh, some two per cent lower than the long-term average. Below-average precipitation in Valposchiavo and the Prättigau, unfavourable snow melt and the commencement of work to modernise Robbia power plant restricted hydropower generation last financial year. Overall production at the wind and solar power plants in Italy was at the previous year's level. This was despite a temporary decline in the contribution of solar power installations, which were renovated and modernised in line with our investment and development plans (Overview of the year). Despite unplanned maintenance work, our combined cycle gas turbine plant in Teverola performed slightly better than expected. (You will find the generation statistics here)
We systematically invested in expanding and reinforcing the renewable energy business in both our core markets. Work to modernise the existing wind and solar power plants in Italy was continued, and the total modernisation of Robbia power plan, at CHF 125 million the biggest renewal investment in Repower's history, is still running to plan (Overview of the year). Investment for the 2021 financial year came to CHF 104 million overall, of which around CHF 74 million was invested in Switzerland/Graubünden. In its capacity as the biggest grid operator in Graubünden, Repower invested around CHF 25.4 million in maintaining and modernising its electricity grids alone. Thanks to the laying of cable lines in the Engadine and the Surselva region, it has been possible to dismantle overhead lines, a process which continues. Besides modernising the grid, this also enhances the alpine landscape (Sustainability).
Powerful increases in energy prices set the tone in the 2021 financial year. On the basis of its hedging strategy, Repower has sold large parts of the electricity produced by its own plants years in advance. For this reason Repower has so far only benefited sporadically from the higher electricity prices. By contrast, as expected, low electricity prices during the first lockdown in spring 2020 had a delayed adverse effect on trading results in Switzerland..
For ten years already Repower has been operating as a full service provider in the electric transportation market. All current forecasts point to a further increase in the number of electric vehicles on Swiss roads. There will therefore be a great need to expand the charging infrastructure. Regular large orders are confirmation that with PLUG' N ROLL, Repower is ready for this competitive market with correspondingly great growth potential (Overview of the year).
Dividend
Given the good operating results for the year and the capital structure and liquidity, the board of directors moves that the annual general meeting of 18 May 2022 approve a dividend of CHF 4.50 per share.
Outlook
It is still not possible to fully predict the effects of the war in Ukraine on the energy business, but it is clear that it will influence and change it. Thanks to higher electricity prices, we anticipate growing revenues from the sale of electricity in 2022. The current high level of energy prices, combined with a high degree of volatility, are a challenge, and also entail risks for the energy industry. In the longer term we must not be blinded by the short-term rise in electricity prices, as already in the medium term the market is assuming significantly lower prices.
In the Italian Centro Sud electricity zone, Repower continues to make a major contribution to grid stability, even though demand for balancing energy has returned to normal. It is too early to say for sure how Teverola combined cycle gas turbine plant's contribution to financial earnings will develop with the introduction of a capacity market for balancing energy. Despite all the uncertainty, we anticipate successful business for 2022.
In its cantonal hydropower strategy, Graubünden has announced that it intends to use the upcoming reversions to increase the value created by hydropower in the canton. Repower sees the hydropower strategy as a great opportunity and would like to support the municipalities and the canton with its implementation as a reliable regional partner.
Taking the best possible advantage of opportunities in a changing market also requires strong leadership. So we're particularly delighted to have been able to strengthen Repower's executive board with the addition of two seasoned specialists. In the first half of 2022, Michael Roth and Dario Castagnoli will be taking charge of the Generation & Grid and Trading & IT divisions respectively.
Thank you
The 2021 financial year was a challenge which demanded a lot from all of us. In addition to conviction and technical know-how, executing our ambitious strategy also requires great motivation. On behalf of the executive board and board of directors we would like to thank our employees for their hard work and dedication. It is they who make Repower's success possible in the first place. We would also like to thank our partners for their trusting cooperation. Our heartfelt thanks also go to you, our shareholders, for the trust you place in us and your loyalty to our company.

Dr Monika Krüsi
Chair of the board of directors

Roland Leuenberger
CEO