Annual report
Repower Switzerland
Repower closed the year with EBIT of 29.8 million francs, 70.3 per cent up on the prior year. There was a year-on-year increase of around eight per cent in hydropower generation, and overall electricity sales came to a tidy 10 TWh or so. A skilful hedging and management strategy enabled Repower Switzerland to post excellent results in asset management and international trading.
Partnerships
Repower has moved forward systematically with its partner strategy in various different areas. At the end of November 2019, energy services companies EcoWatt AG, Sacin AG and SWIBI AG merged, commencing joint operations as esolva ag on 1 December. The combination of these three entities has created a business with great potential for development and growth in an increasingly challenging market. Esolva ag is held as follows: around 40 per cent by Repower AG, and approximately 30 per cent each by St.Gallisch-Appenzellische Kraftwerke AG and EKT Holding AG, plus small shareholders.
Also as part of the partner strategy, Repower, Repartner Produktions AG and its ten shareholding utilities in Switzerland and Liechtenstein have signed agreements governing the transfer of the Prättigau power generation assets, including the relevant concessions, to Repartner Produktions AG on 1 January 2020. Repower holds a 51 per cent interest in Repartner Produktions AG and will continue to maintain, operate and manage the Prättigau facilities.
The idea of establishing the joint venture tiko Energy Solutions AG also goes back to Repower. In 2012, Repower and Swisscom decided to invest in a company working to shape the future of intelligent energy use. To take the next steps along the growth track, tiko now has to go international. At the beginning of the year it found a very good partner to help it do so in the form of the French energy group ENGIE. ENGIE employs 150,000 people and operates on all five continents. The energy group became the principal controlling shareholder in tiko. Swisscom and Repower still hold interests in the company.
Repower has a long history of collaboration with Rhaetian Railway (RhB) that started over 100 years ago with the supply of electricity to Kraftwerke Brusio's power plants. We discussed this partnership with RhB director Renato Fasciati:
Interview
Renato Fasciati, Director of RhB (Rhaetian Railway)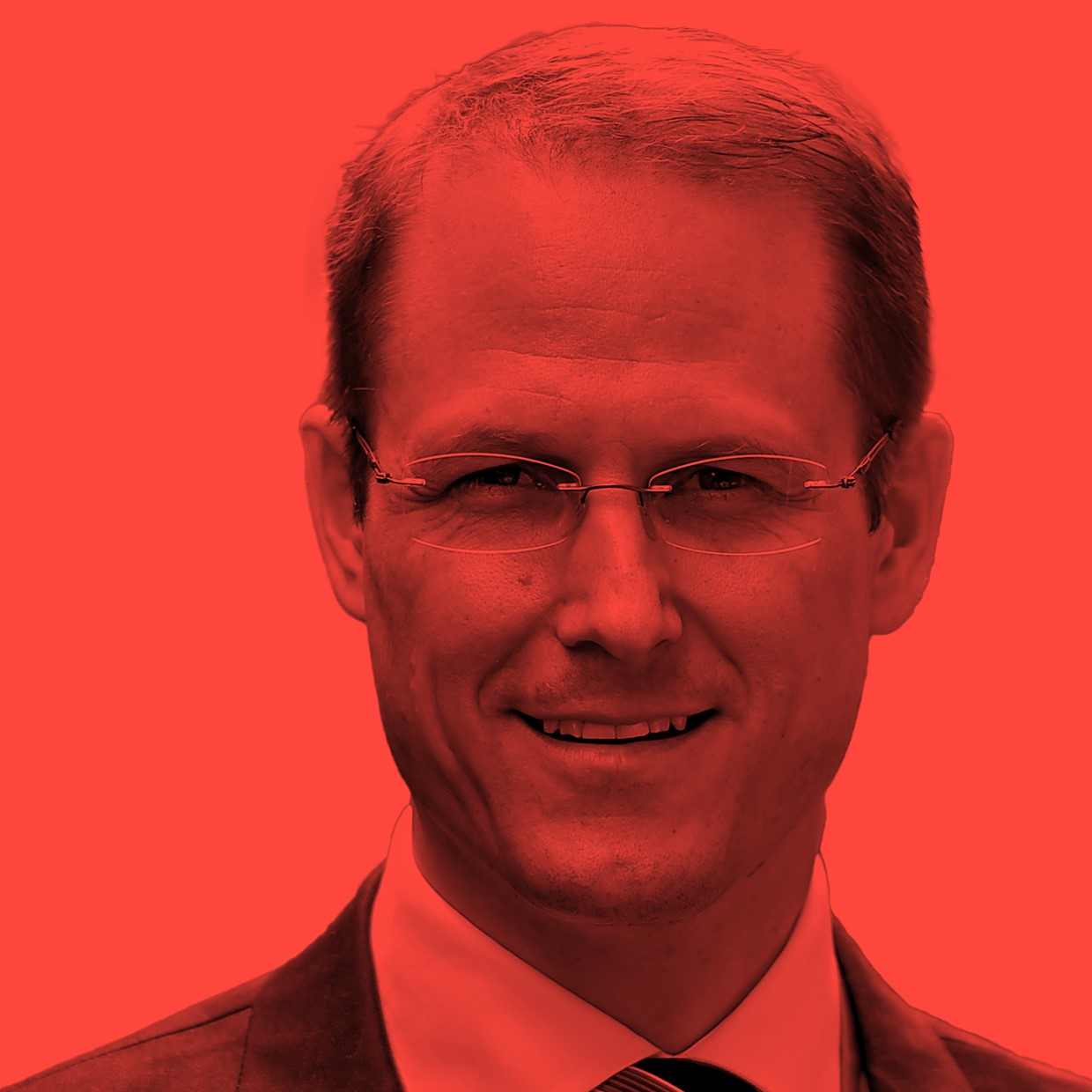 A hundred years ago the great challenge for RhB was electrification. What changes are RhB having to deal with now?
RhB is in a thoroughgoing modernisation phase. Besides maintaining our assets, expanding our infrastructure and plans to extend our offering, we're in the midst of RhB's biggest ever rolling stock procurement project: putting the new Capricorn electric multiple units into service. Naturally the opportunities and challenges of digitalisation are an important topic for us as well.
In 1910 Repower's legacy company Kraftwerke Brusio AG signed its first electricity supply agreement with RhB. The business relationship has lasted to this day. What do you think is the secret of its longevity?
It's true: Kraftwerke Brusio AG signed its first electricity supply agreement with Berninabahn-Gesellschaft (BB), which was subsequently taken over by Rhaetian Railway in 1943. The partnership has always been founded on mutual respect, professionalism and the common Grabünden roots that bind us.
A healthy relationship also involves regularly setting new shared goals. For example RhB is now using Repower's EASYASSET. What has RhB's experience been with the new asset management tool?
Since 2018 we've been using the EASYASSET tool, customised to our needs, to do preventive maintenance on our control systems. New asset data are added on an ongoing basis. EASYASSET is well established with our staff. It's easy to handle and enables us to optimise our processes.
Investing in the future
In line with our strategy of generating electricity only from renewable resources, we continue to invest in wind power. In 2019 Repartner Wind GmbH added another turbine to its wind farm in Lübbenau, Germany. This involved investment of some EUR 6.8 million.
PLUG'N ROLL, Repower's Swiss-wide full-service provider of electric mobility solutions, recorded impressive growth rates in 2019 and was able to further consolidate its position in the PUBLIC, BUSINESS and HOME segments of the market. Over 2019 as a whole the number of charges made via our systems increased by 353 per cent, with the energy supplied up a whole 602 per cent year on year. Annual sales also doubled, with no change in the cost structure. This is due firstly to powerful growth in the Swiss e-mobility market. Secondly, with the help of new product innovations such as its newly launched load management solution, the new PLUG'N ROLL app and new rapid charging stations, PLUG'N ROLL made a convincing case to existing partners as well as acquiring and delivering new customer projects across industries. Improvements in the billing system, CRM and operations also helped.
PostBus Ltd's involvement with electric mobility includes plans to invest with Repower in the clean public transport of the future. We talked about this in our interview with PostBus Ltd chief Christian Plüss:
INTERVIEW
Christian Plüss, head of PostAuto AG (PostBus Ltd)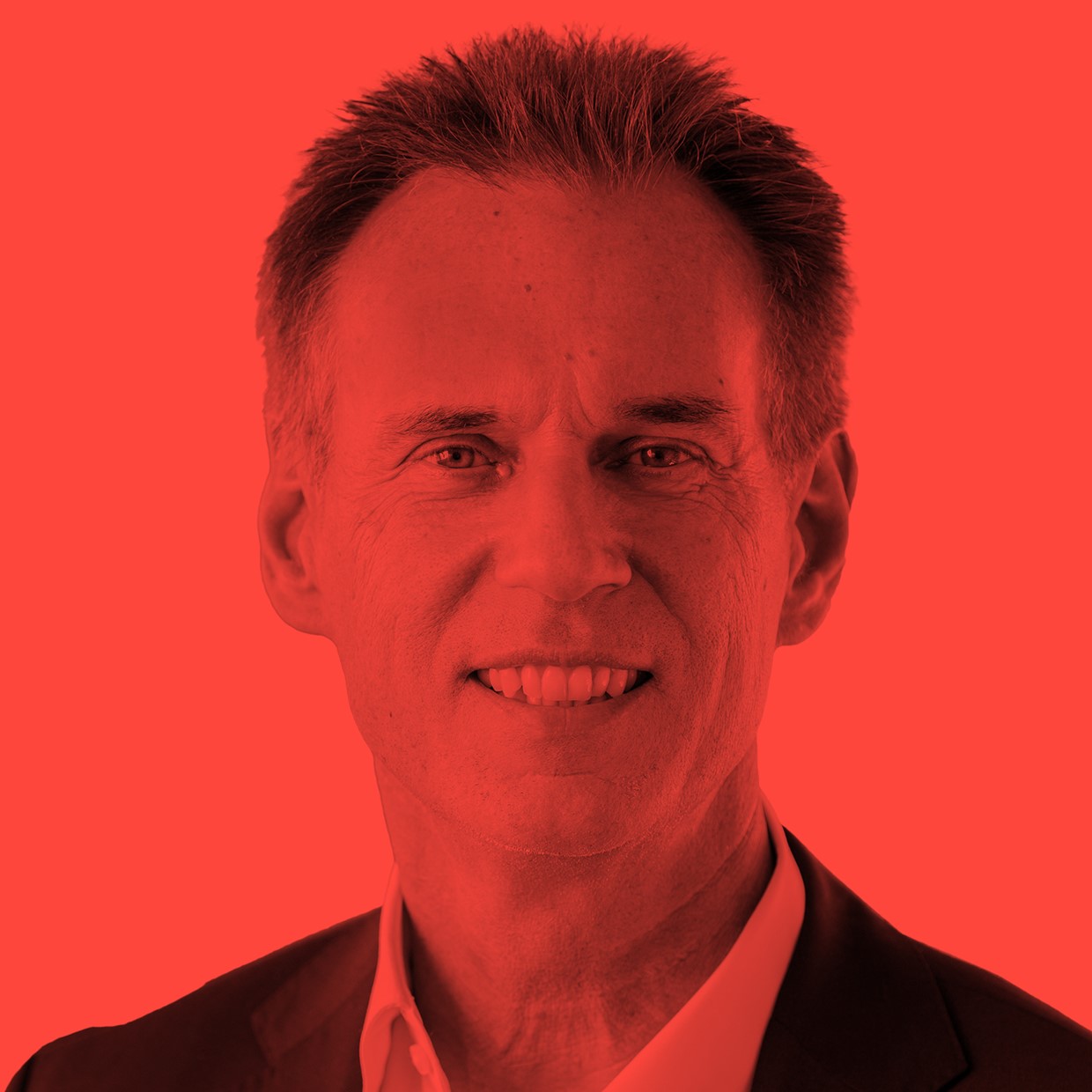 Why is PostBus promoting electric vehicles?
As a quasi-federal entity operating as Switzerland's largest public-sector bus operator, it goes without saying that we play our part in reducing carbon emissions. Because battery-driven buses are the furthest advanced of any alternative drive technologies, this is the option we're backing at present.
Why does PostBus need Repower AG as a partner?
PostBus knows how to plan the deployment of buses in public transportation, as well as operating them on a day-to-day basis. But electromobility raises new questions around setting up and running the charging infrastructure and providing renewable energy to charge vehicle batteries. In this area we're glad to be able to rely on strong partners such as Repower.
How has the partnership with Repower gone so far?
In June 2019 we signed a letter of intent. Now we're in the process of firming things up to turn our initial visions into a viable project. We're very satisfied with our collaboration. Both partners have a common goal. They complement and support each other profitably.
Will PostBus at some point be using electric vehicles on a routine basis?
PostBus intends to put 100 electric vehicles into service by 2024. In the longer term we want to operate a fleet that runs without fossil fuels. At the moment we're going with electric buses, but at the same time we're monitoring developments in fuel cell technology and synthetic fuels.
REPOWER PROJECTS
Modernisation of hydropower assets in Valposchiavo
The decision of voters in the municipalities of Poschiavo and Brusio to approve changes in the concession on 19 May 2019 marked an important step along the way to comprehensively modernising the company's hydropower assets in Valposchiavo. The project revolves around the complete renovation of the Robbia power plant, for which Repower was granted a Swiss Federal Office of Energy investment grant running into the double-digit millions in March 2019.
Various contracts for the renovation are currently being put out to tender to enable the work to commence on schedule in May 2020. Repower plans to invest a total of around 150 million francs in its Valposchiavo hydropower assets. The work will include fish protection, fish accessibility and revitalisation measures.
The upgrade of the water protection set-up at Miralago requires measures to connect the river Poschiavino along its length where the Lago di Poschiavo lake discharges to allow fish to navigate, as well as a fish protection set-up at the intake. Unfortunately it was not possible to start construction at Miralago in autumn 2019 because the Swiss Federal Office for the Environment had not yet granted funding for the relevant fish accessibility and protection measures. Construction has been postponed, probably by a year to autumn 2020.
Enhancing St. Antönien grid and connecting Schanielabach power plant
Repower has laid a five-kilometre-long underground cable to connect the Schanielabach power plant to the grid. The line runs through almost impassable territory into the rock wall of a 100-year-old water tunnel, right down to Küblis. In addition to connecting the Schanielabach plant to the grid, this move also makes the supply of electricity to the villages of St. Antönien and Ascharina considerably more reliable.
This was discussed in more detail in our interview with Christian Kasper, mayor of Luzein:
INTERVIEW
Christian Kasper, mayor of Luzein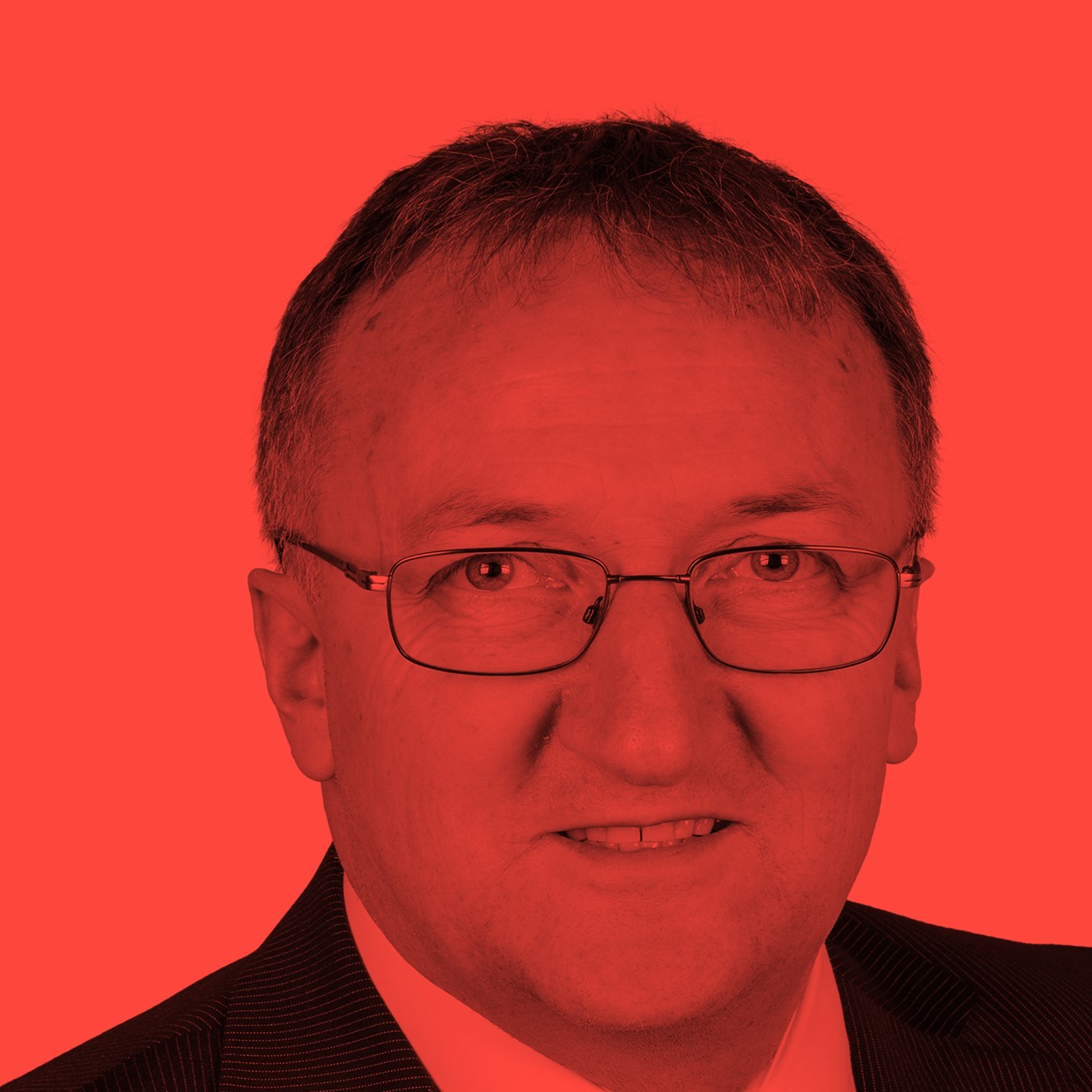 In 2019 Repower connected St. Antönien and Ascharina to the electricity grid via a high-capacity underground line. What's the advantage for St. Antönien und Ascharina?
It has really major advantages. The new line gives us security of supply. With the overhead line we used to have, we repeatedly had problems and prolonged outages in winters with a lot of snow. And in bad weather it was difficult to fix the problems.
Have there been any more power cuts since the new line has been in operation?
No, no outages at all. We're very happy about that. In the winter of 2018 we experienced not having electricity for three days. The phones didn't even work. Without a mobile you soon have a problem in a situation like that. "As uh Narratheater" – a real drama – as we in the Prättigau would say.
This additional line capacity also means that St. Antönien and Ascharina can now exploit their full solar potential. How would you rate the potential?
Huge! If we were able to build a solar power installation by the avalanche protection structure on the Chüenihorn the potential would be very great indeed. We don't yet know precisely how the federal government intends to assure security of supply. But with the Chüenihorn we'd have a cut and dried project that could make a contribution to the energy transition. So far the project has failed simply for reasons of economic viability. With the additional line capacity its chances are probably somewhat better again.
The Bever grid linkage project involves permanently joining the new 110-kV grid run by Engadiner Kraftwerke (EKW) with Repower's existing 60-kV grid in the Upper Engadine. This involves total investment of CHF 4.9 million. The project covers the dimensioning, engineering and assembly work. The necessary execution and commissioning work was done while the 60 kV switchgear was running. The new components were successfully commissioned in mid-November 2019. Once the remaining work has been completed, the project will be concluded at the end of June 2020.
This grid connection revolves around an 80-MVA quad booster (phase-shifting transformer). Transportation of this huge piece of equipment, which attracted the attention of everyone, whether they witnessed it by chance or deliberately came to watch from the side of the road, began in Italy at the beginning of October 2019. On 14 October the lorry reached its destination and assembly could begin. Some impressive videos were taken during transportation.
WORK AND SERVICES FOR THIRD PARTIES
In 2019 Repower again demonstrated its prowess as a provider of services to third parties, with orders for technical work of over 20 million francs, around 50 per cent higher than the previous year.
General contractor job for Mendrisio
The opening of the Gotthard and Ceneri base tunnels has boosted rail transportation capacity on the Gotthard axis and increased power requirements. It is necessary to build a frequency inverter and a 16.7 Hz substation in the Mendrisio Tana area. At the same time the 50-year-old substation run by Aziende Industriali Mendrisio (AIM) has to be replaced.
Having won the tender, Repower has taken charge of planning, executing and commissioning two turnkey substations, including all the technical equipment necessary for operation and the preparatory construction work for the new frequency inverter in Mendrisio. Building work on the first substation commenced in January 2019, and the construction could be done on schedule in the course of the year. The substation will be commissioned in stages in the first half of 2020 for handover to AIM. Then construction of the second substation will commence so that it can be handed over to the SBB to operate in December 2021. The contract is worth around 19 million francs.
Swissgrid grants Repower Lot 12
In Swissgrid's 2019 tender, Repower won the contract for Lot 12 (the maintenance of substations in southern Graubünden) for another three years. This means that it can continue to build on the in-depth know-how gathered in the last five years and continue the good partnership with Swissgrid.
We talked about our partnership with Yves Zumwald, CEO of Swissgrid AG:
INTERVIEW
Yves Zumwald, CEO of Swissgrid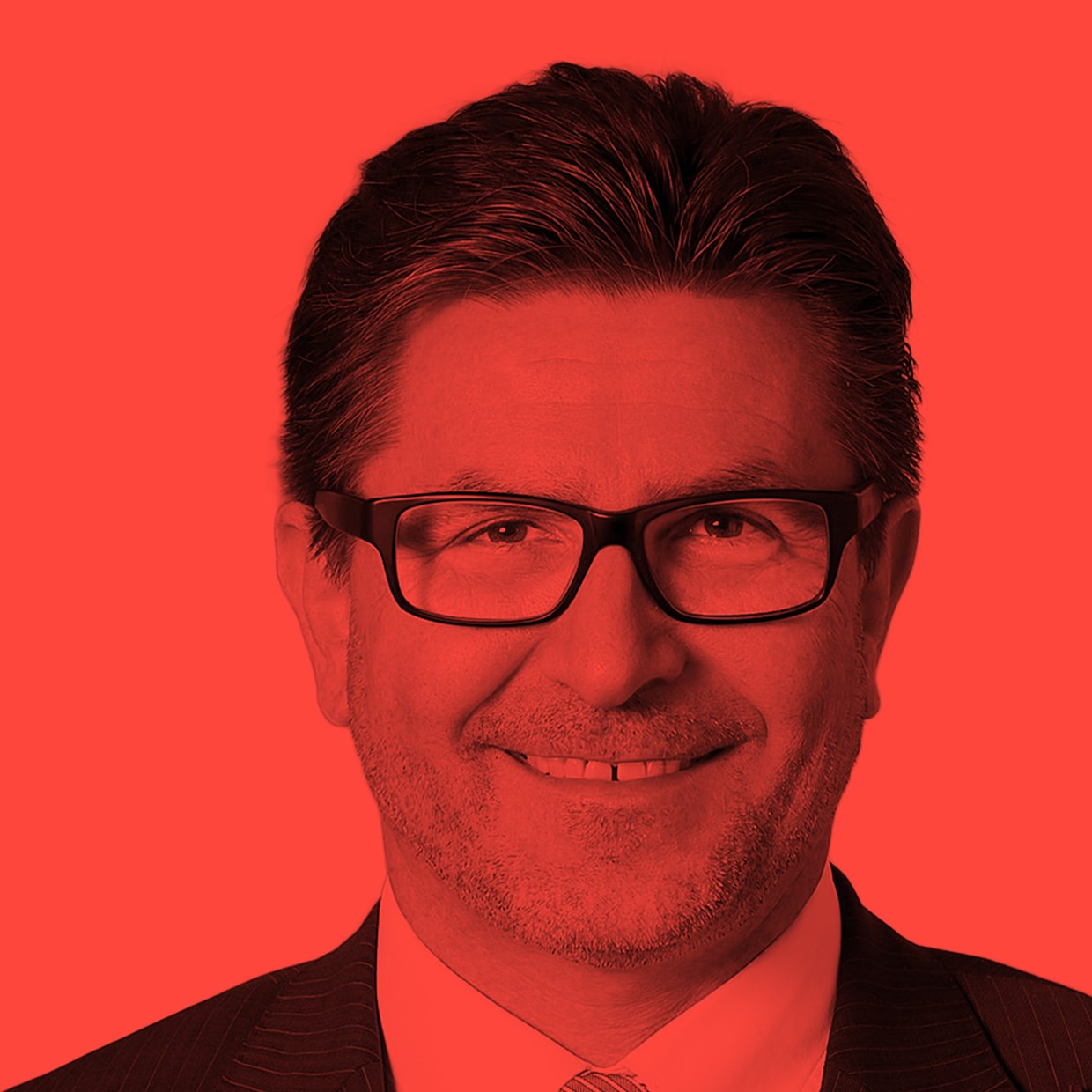 Yves Zumwald, the Swiss electricity grid is safe and reliable. What is Swissgrid doing to make sure this continues to be so in the future?
Digitalisation is creating new options for maintaining and planning lines, and thus for modernising the transmission grid. Not only this, but new market products [products in the marketplace??] are enabling constant optimisation of the utilisation of existing capacities. Last but not least, close cooperation with our European partners is crucial to a reliable supply of electricity.
Swissgrid works with various partners to maintain and modernise its 6,700-kilometre-long grid. What criteria do you use to choose them?
Swissgrid selects its partners in accordance with public procurement law. Particular emphasis is placed on finding reliable, competent service providers that deliver quality work, know-how and good value for money and which have, if possible, regional roots.
Among other things Repower has already planned a 220 kV substation in Avegno on behalf of Swissgrid, and is also responsible for maintaining your substations in southern Graubünden. What do you like about working with Repower?
Avegno was the first substation project Swissgrid undertook with Repower. Repower provided support with planning and execution, as well as managing commissioning. The entire team consisted of reliable planners who managed the project well and completed it on schedule. The good availability of the Repower team was also praised by the municipal authorities in Avegno Gordevio.
SBB optimisation system service
The SBB has renewed Repower's contract to provide optimisation system services for a further four years. The system allows the SBB to optimise its entire portfolio, and is used for short-term power plant deployment, in the budgeting process, and for project evaluations. In addition the service includes price forecasting, market information and market access. Various refinements and developments are also planned.
In future the system will also use the functions of ENERGYSPACE, a web-based portfolio management platform. The plan is to integrate dynamic evaluation of future projects within the portfolio. Other new features will include a price forecasting model for grid costs and detailed optimisation options.
Pradella substation: expansion of 380 kV gas insulated switchgear
Swissgrid's project involves refurbishing the secondary systems to expand the existing GIS switchgear at the Pradella substation near Scuol. The project encompassed dimensioning, engineering, delivery, assembly and commissioning for the replacement and expansion of the entire secondary systems. Most of the assembly work had been completed by the end of 2019. The plan is to commission the new secondary systems and the expanded high-voltage equipment in stages until autumn 2021. The project is due for completion by 2023. The contract will be worth around CHF 1.8 million.
Other work and services for third parties
As in previous years, in 2019 Repower also successfully worked on various jobs related to Engadiner Kraftwerke's high- and medium-voltage equipment. Last year Repower's current contract with EKW for grid services such as planning, operation and maintenance, as well as the expansion of the high and medium-voltage grid, was renewed for another ten years. EKW director Michael Roth talked with us about the successful collaboration with Repower:
INTERVIEW
Michael Roth, ENGADINER KRAFTWERKE AG direktor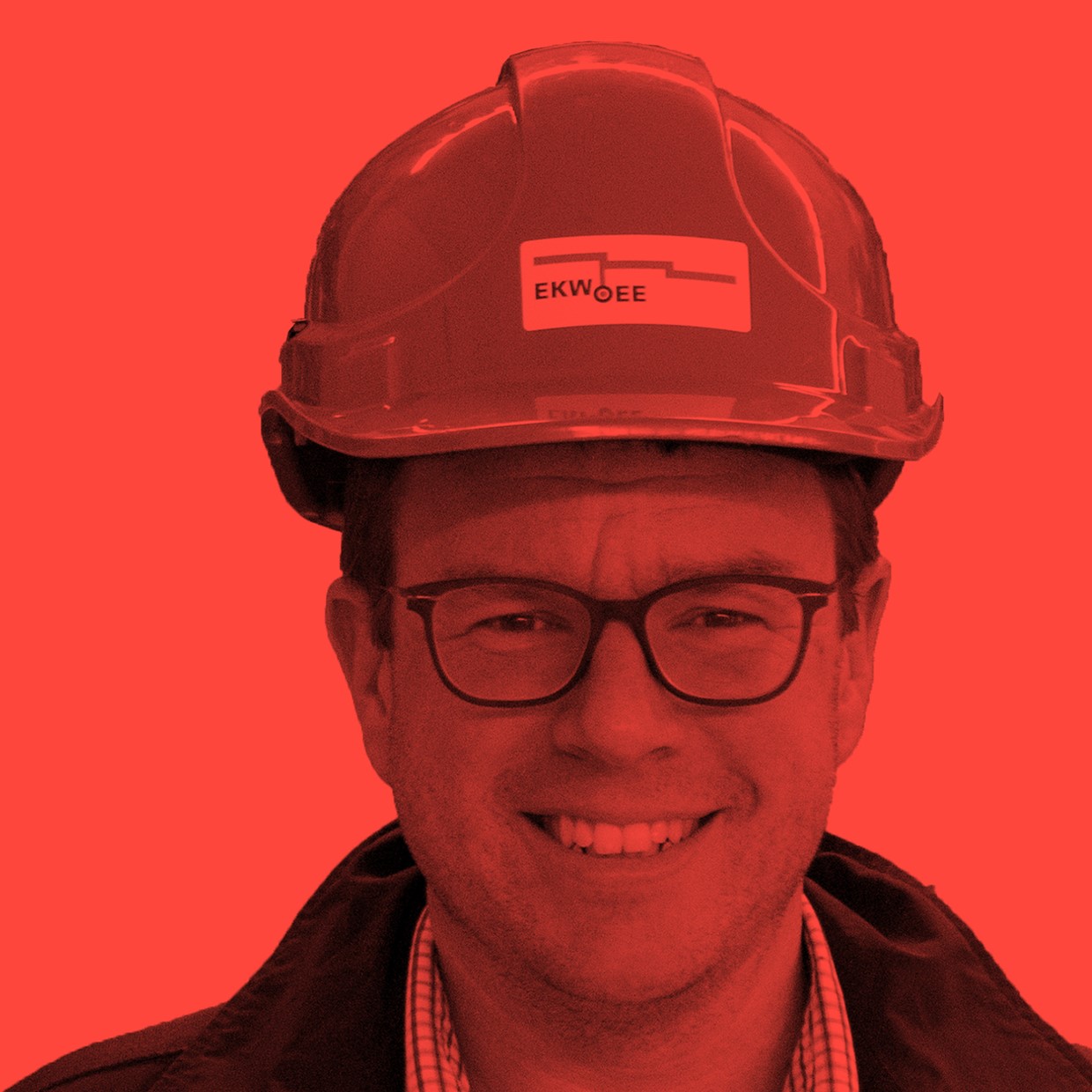 Michael Roth, Engadiner Kraftwerke commissioned Repower to combine its new 110 kV grid (EKW) with the existing 60 kV grid (Repower) in the Upper Engadine. How did the work go, and how was the partnership?
A number of years ago Repower and EKW realised that joining the two grids would have benefits and took the necessary steps. The conversion work went without any appreciable problems. The specialists at the two companies have known each other for years and collaborate on a professional and comradely basis. This is very helpful in difficult stages of a project.
Why does Engadiner Kraftwerke AG need a partner for this type of work?
Given the fairly modest number of our own assets and the work involved, EKW can't deploy its own specialists for every issue. For this reason we're glad to be able to draw on highly qualified professionals from other companies as and when we need them.
EKW has decided to continue its grid services agreement with Repower. We'd like to thank you for the trust you've placed in us. Why did you choose Repower?
The irregular workload and the trend to wired, low-maintenance grid installations prompted us to seek cooperation in our grid business. Repower's experience and geographic proximity were decisive factors. Now we can look back on five years of successful cooperation which we couldn't imagine living without. On the contrary, our experience has confirmed that the decision to work together back then was the right one.
As a subcontractor working on behalf of ABB Power Grids Switzerland AG, in 2019 Repower did assembly work on new construction projects at other Graubünden utilities. The services involved assembling primary and secondary systems. Repower also did work for its longstanding business partner RhB (Rhaetian Railway) in 2019. One contract involved modifying the feeders and contact lines at the southern portal of the Vereina tunnel in Sagliains. In addition, Repower adapted and enhanced the software in connection with the conversion of the testing sequences for the contact lines. Last year Repower also assumed overall construction management on behalf of RhB for the installation of two new photovoltaic installations.
Thanks to the long years of experience and expertise of its staff, during the year under review Repower was able to further consolidate relationships with existing customers and acquire new ones. During 2019 the company worked on numerous small contracts for various utilities and site network operators, including maintaining grid and generation assets, expanding and maintaining lighting, advice and specialist work on high-voltage installations, and troubleshooting of all types.
The digital future of energy is a matter concerning utilities large and small. In this interview Cla Filip Pitsch, CEO of PEM (Provedimaint Electric Val Müstair), explains why working with a large energy provider like Repower is so important to him:
INTERVIEW
Cla Filip Pitsch, CEO of PEM (Provedimaint electric Val Müstair)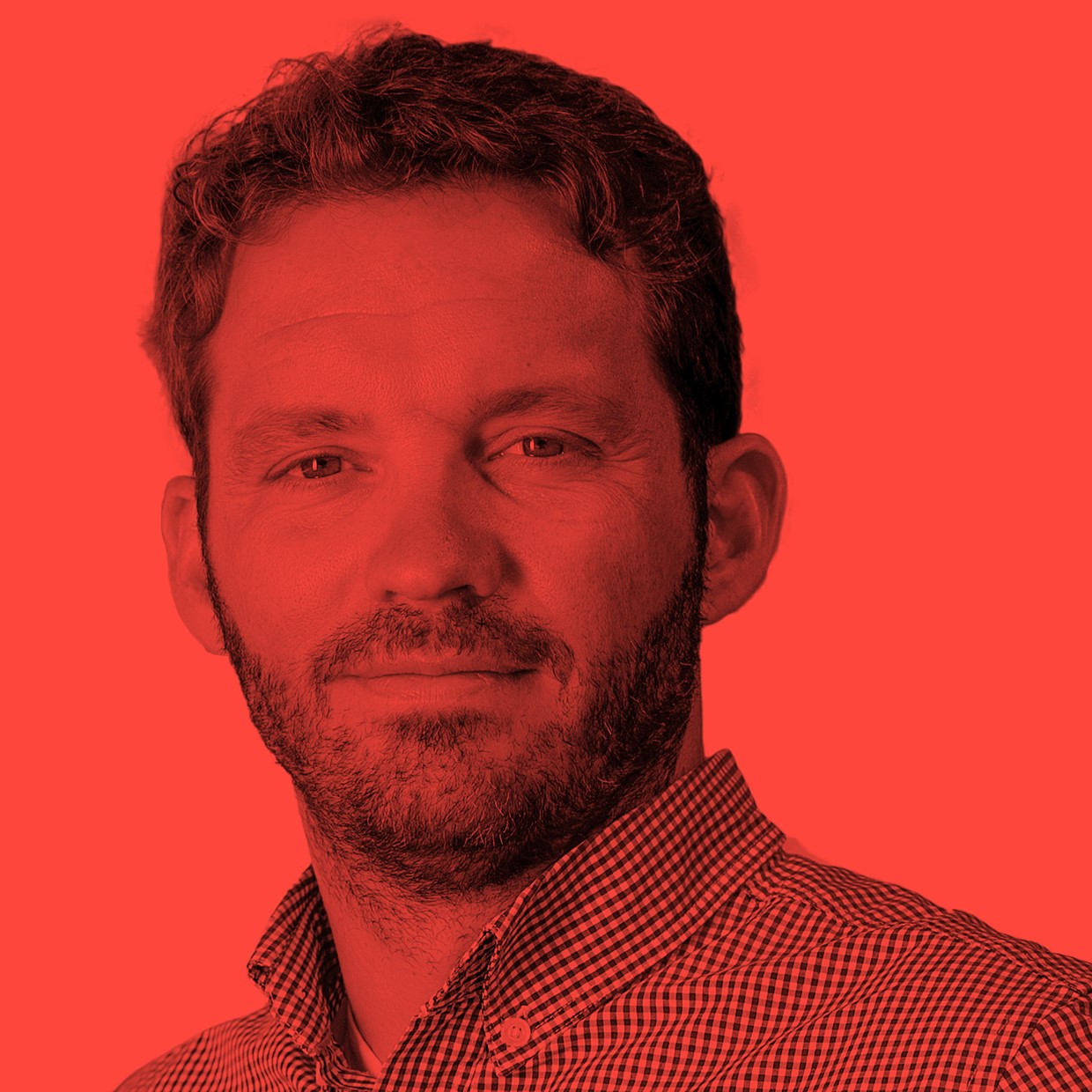 PEM was established in 1955. What has changed since then?
In many areas electricity providers have to meet greater challenges. In 1955 PEM operated primarily in the valley itself. These days, even as a small energy provider you're part of the greater whole, which also means you have to meet all the federal rules and regulations. Digitalisation has also arrived at PEM. A good example is smart meters. We used to bill on the basis of a meter, or even on a flat basis. Now things are much more complex.
Repower also offers its services on a "made by the pros for the pros" basis. Why do utilities need the help of other utilities in the first place?
Energy companies have to adapt and change regularly in response to requirements set by politicians. A small utility like us can no longer cover all these bases on its own. Implementing all the new requirements correctly inevitably stretches small utilities beyond their limits. Our staff are all so heavily involved in daily business that in certain situations we rely on the help of large companies such as Repower.
PEM and Repower have already delivered a number of successful projects together. What do you like about working with Repower?
The lines of communication are short, and the way we work together is no-nonsense. Repower is very quick to grasp our needs in Val Müstair. One of the reasons for this is certainly that both companies operate in Graubünden. For example we don't have to explain to Repower the difference between winter and summer operation in the mountains. This makes communicating and working together easier.
You've already mentioned the example of smart metering. PEM has already installed SMARTPOWER (Repower's smart metering project) with customers on a pilot basis. What's been your initial experience?
In the run-up we spent a long time looking for a suitable smart meter. The only thing that convinced us was Repower's solution. The technical concept behind SMARTPOWER best matched our ideas. Our initial experience has been good. Naturally there are always teething problems and challenges to be resolved during the pilot phase. But we're still convinced by the product and are planning the rollout throughout the entire valley.
Sustainability
Repower used around 400,000 francs from the naturemade star fund to upgrade the Cavaglia plateau environmentally and agriculturally. The goal of these revitalisation measures was to create a mosaic of different habitats with open expanses of gravel, pioneer communities and forest and shrub ecosystems. These measures were made possible by Repower's naturemade star fund, financed by green power from the Palü and Cavaglia power plants. Repower customers choosing the PUREPOWER product pay a premium in return for high-quality certified green power from Graubünden. The premium is earmarked for specific regional environmental protection projects and the energy transition.
Thanks to collaboration between the "100% Valposchiavo" brand and Repower, since October 2019 there has also been Valposchiavo hydropower with the "100% Valposchiavo" certificate, sold as H2O Valposchiavo. This marks the addition of energy to the range of 100% Valposchiavo products. The first major customer for H2O Valposchiavo is the municipality of Poschiavo itself, which has been supplying this type of power to its consumers as standard since the beginning of 2020.
Repower actively supports efforts to promote the increased use of solar energy. Those who generate solar power in Repower's supply area are rewarded: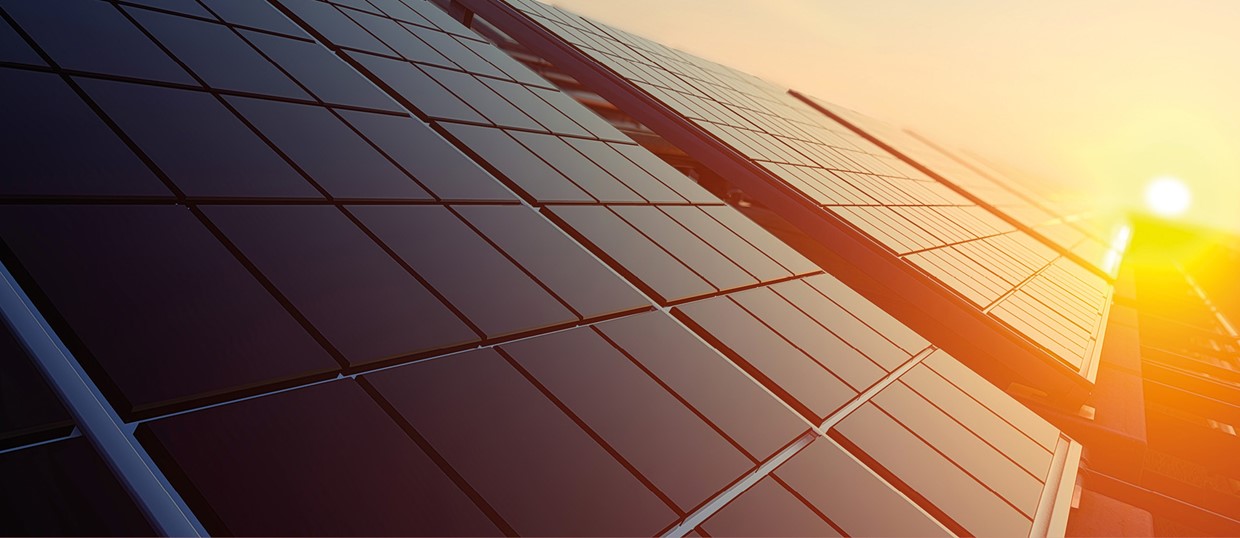 Generating electricity locally – on the rooves of Canton Graubünden
A major Swiss retailer sells a whole range of domestically produced foods under the banner "made locally for local people". This also applies to the solar power generated in Repower's supply area.

Repower actively supports expansion of solar energy generation
Direct from roof to socket: electricity can't be produced any more locally than that. People who generate solar power for their own use are champions of sustainability and local production. All that's required is a sunny location and a suitable surface to install solar panels. If a photovoltaic installation produces more electricity than you need for your own use, the surplus has to be taken up and paid for by the local electricity company. Rather than seeing this rule as an inconvenient obligation, Repower wants to actively support the increased production of solar power. For this reason it currently offers producers of solar power a price of 12 cents per kilowatt hour (including acceptance of guarantees of origin). That's one of the highest remuneration tariffs paid in Switzerland. In recent years there has been a steady increase in the number of solar power producers from whom Repower buys electricity. At the end of 2019 there were a good 400 producers all over Graubünden.
The more consumed, the more generated
This development, and particularly the high feed-in tariff, is only possible because Repower also have customers that use green power and pay a premium for it. For example SOLARPOWER, consisting of 100 per cent Graubünden solar power, costs 9.6 cents per kilowatt hour more than the standard product AQUAPOWER consisting of 100 per cent renewable energy. The more customers buy SOLARPOWER, the more solar power Repower can buy from private producers. And the greater the demand, the more Repower can pay private producers for their solar power. In other words, customers choosing SOLARPOWER are directly driving the continued expansion of photovoltaic generation capacity in the region.
SUN@HOME: turnkey solar installations
Demand for photovoltaic installations on the part of private energy consumers is great, as is the remaining potential. In addition to paying attractive feed-in tariffs to small producers, Repower also promotes solar energy planning, constructing and operating of solar installations. Last year it launched SUN@HOME in its supply area, a solution for using and storing energy from the sun that also enables customers to optimise their own energy consumption. In concrete terms, the SUN@HOME free and easy package covers the planning and installation of turnkey solar installations, meeting growing demand on the part of Repower's customers.
Gradually more and more green solar energy is generated on the roofs of Graubünden and supplied to environmentally aware customers in the form of SOLARPOWER – all produced locally for local people.
Facts and figures on the generation of solar power
Number of private electricity producers in Repower's supply area (with guarantees of origin)
440 (2019)
Remuneration tariff paid by Repower (excluding GoO)
8 cents/kWh (2019)
Remuneration tariff paid by Repower (including GoO)
12 cents/kWh (2019)
In 2017 Repower launched two green bonds totalling 50 million euros to finance various renewable electricity generation assets. The two transactions underpin the execution of Repower's strategy. Every year Ernst & Young verifies the corresponding financial information on the basis of the promissory note agreement. The insights gained from this audit are set down in a report on the actual findings on financial information in connection with the issue of promissory notes. The requirements set down in the promissory note agreement were met.
EBIT CONTRIBUTION
In 2019, Repower Switzerland posted operating income (EBIT) of CHF 29.8 million.